Our company has become an established supplier and distributor of quality yet affordable frozen seafood.
We supply to local and overseas Wholesellers, F&B businesses, and retail customers. Majority of our products are 100% natural, They are also flash frozen, and stored in high-end storage facilities with stringent hygiene protocols to ensure freshness and high quality for our customers.
Our strong suppliers' network and high volume of imports and exports give us the edge to distribute seafood products to any part of the world, at competitive market prices. In addition, we specialized in providing processed seafood products that help to minimize culinary preparations. Through various processes such as trimming, size portioning or semi-cooking, our seafood products allow us to value add by offering convenience to our customers, and shortening kitchen preparations and cooking time.
Whether you're a small, medium or large business, we understand your need for timely, precise, and impeccable food service solutions. As the industry's fastest-growing food service franchise, we have built our success upon our team of highly dedicated specialists.
We stand ready to deliver quality products and advise you on the best solutions, so you can be assured of our partnership, from start to finish.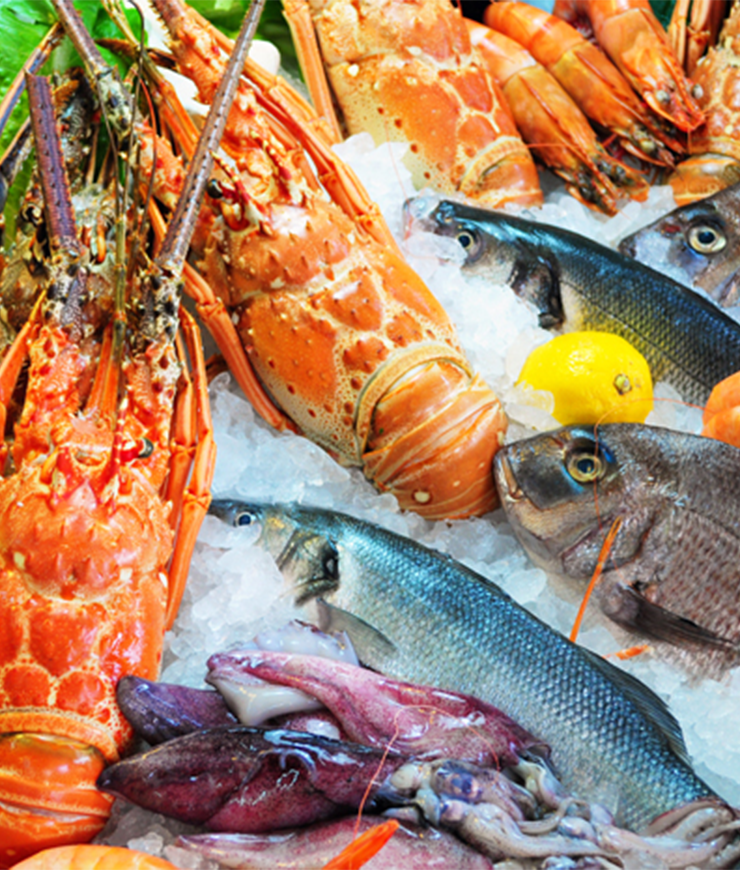 More About our Seafood Industry
We are principally engaged in trading of frozen seafood products. We connect willing buyers and willing sellers of frozen seafood around the world and smooth the transaction process; we differentiate ourselves from other industry peers by providing advisory services to our suppliers in relation to product development, quality control and export regulations.
Fish
Prawn & Crab
Squid
Shell
Find exactly what you are looking for and reduce your shipping and purchasing costs with our container consolidation service. This way, you won't have to overbuy just to meet the minimum order quantity.